To help with understanding why it's not as easy as people think to "just leave", I will be writing a few memoir collections on my abusive ex.
From here on in, I will refer to my ex as Ben, after Ben Affleck, because I have an irritational hatred for Ben Affleck.
Seriously.
There's a lot of reasons to hate on Ben Affleck, like how he ruined Batman, and that time he sexually assaulted Hilarie Burton on live TV, or the millions of times he chose to protect Harvey Weinstein instead of the women he knew Weinstein was assaulting.
But I've always hated him, even before I knew all of that, and he ruined Batman, and it's become a running joke with my husband, because I hate that I love his brother, Casey Affleck, as an actor so much (even though he's problematic as fuck), that for a while I used to say that it wasn't fair that Ben Affleck deserved so much hate from me for no reason just because he was really bad in Daredevil, but there was literally a reason to dislike Casey Affleck, but I actually thought Casey could act, and then I learnt that Ben Affleck is trash, so my ex's new name will be Ben.
After Ben Affleck.
Hate that guy.
These posts will come with a lot of trigger warnings following all aspects of domestic violence. As always, there will be contact numbers at the bottom of the page. I urge you to reach out, to anyone, if you are concerned about your relationship.
The night of B's party, I fell sick with a migraine.
I'd recently been diagnosed with them, and I would later learn that one of my migraine triggers would be triggered by a very specific type of stress.
Ben was on his way up, and at the beginning, in the afternoon, I'd been so excited.
I couldn't wait. It was going to be so much fun. I loved meeting B's friends that I hadn't met before, and catching up with ones I already knew.
My boyfriend was going to be there, and he'd made a big effort about 'wanting to spend time with me', so I'd deluded myself into thinking things were going to be okay.
I think I knew it was never going to be, but it's a hard thing to face sometimes.
The truth, I mean.
Because if you admit you're afraid of your boyfriend, you have to start asking yourself why you're so afraid of your boyfriend.
And if you start asking why you're so afraid of your boyfriend, you're inevitably going to land on answers that are terrifying and extremely hard to handle.
It's also important to note that, by the time you're that afraid of your partner, you're usually fairly trapped.
I was.
But …
By eight pm, my migraine had become so intense I'd started vomiting and had to retreat to the couch. B had gotten me an ice pack while she kept entertaining her other guests, and Gavin set down next to me, rubbing a migraine stick against my temple, in the hope to relieve some of the pain.
I knew I was fighting a losing, pointless battle, and if Ben hadn't been on his way, I would have gone home once the vomiting started, because that meant that my migraine tablets just weren't going to work.
The only thing would work would be silence, water, darkness, and an ice pack.
Everyone tried encouraging me to go home – they'd seen how sick I clearly was – but I refused. I kept saying that it was 'because I wanted to go out!' and 'have so much fun!', but really, I needed Ben to see just how sick I was, because that would be the only way he might not get too angry at me.
I needed to stay, at the party, where my migraine would get worse and worse, where others could see how sick I was, so he could see how sick I was, so that everyone there would be like, 'Ben, she's tried so hard. The poor thing, you need to take her home.' (Hey, people trapped in abusive relationships don't always have the best wiring when it comes to what is likely. We just want to be safe.)
The last time he hadn't listened, I'd passed out in a public bathroom and I'd received a stern lecture about embarrassing him while we were out with his cousin and brother, but …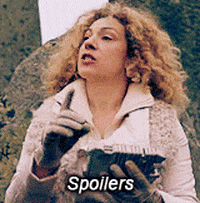 However, when Ben arrived at B's, I knew immediately he wasn't going to be giving me any sympathy. The others did exactly what I'd hoped they would – they immediately told Ben about how sick I was, but he made no effort to take me home. Instead, he grabbed himself a beer.
We stayed for at least another hour, before B made it clear she was going out (which was obvious, because it was her fucking party), and then Gavin, not Ben, offered to drive me home because at this stage, Ben was outright refusing to.
However, when Gavin stood up to Ben and told him that I was too sick, and if he wanted to go out that was fine, but he was dropping me home first, because I was too sick to sit up.
Gavin, being the great man that he is, straight out refused to let me go, because with a migraine, going out to a club would make my head literally want to explode from pain (he's not at all wrong).
Ben couldn't have someone upstaging him, especially not a man, so he immediately changed his mind and took me home.
I knew, in the car, just how much trouble I was in.
Do you know any idea just how scary silence can be?
Silence, as a result, is actually one of my major triggers. I can handle most things pretty well, but someone's silence will often trigger me. Not the way you think – I can react in all different sorts of ways, but silence always terrifies me. (This is something I will be working on, and mentioning, throughout Wednesday's Mindful Journey posts – Broken Shards of a Shattered Dream.)
I tried, desperately, in the short drive home to plead with him, to reinforce that he'd been there with me at the neurologist's office when she diagnosed with migraines. I tried, desperately, to say that he could go out, and that it was okay, and that I wanted him to.
It wasn't a lie – I desperately wanted him to. I knew things would get even worse once we arrived back at my parent's house, and I hoped I could convince him to go out. I knew he loved going out and drinking, and I knew if he stayed home with me, he'd be miserable, and he'd make sure I was miserable, too.
He refused, restating the fact that '[He'd] just driven three hours to spend New Year's Eve with me, which is what he wanted to do'.
I knew that was a lie.
As soon as we got home, I told him that I was going to go to bed and try and sleep, taking my Mersyndol night time tablets. I tried not to let my fear of Ben betray me, but I know my voice wobbled.
Ben, after checking for certain no one was home, scathingly said, 'I'm going out on the verandah to have a beer because I want to have at least a non-bullshit New Year's Eve. I drove all the way here for this fucking shit.'
I think I pleaded again with him to go out, to please, please, just go out, but he wouldn't.
Because he wanted to spend time with me.
Drinking beer.
On my parent's verandah.
While I tried to sleep off a migraine.
That night, Ian messaged me. Because it'd taken so long to get home, it was almost midnight before I even got to get into bed, which meant I'd been up for hours. I was devastated by Ben's reaction, and his treatment, and I was in so much goddamn pain.
Ian wrote a ridiculously sweet message that went along the lines of:
"I know you have a boyfriend, and I'm not asking for anything, but it's New Year's Eve and I just wanted to say that, from the moment I met you, I liked you."
It was sweet. And guys – that's what it's like not to be an entitled dick. He made it clear he wasn't getting in the way of anything, nor that he wanted to, or even intended to. It was genuine and sincere.
And, if I'm being honest (which was my promise), in that moment, what I wanted to say is:
Yes. Yes, please take me away. Please save me from all of this. I will give you everything, just please keep me safe. 
But that's not reality. It wasn't Ian's job – or anyone else's – to save me. And if I'd switched from my abusive romantic relationship to the one where I was "saved" by Ian (we never dated, so this was never a thing), I don't think I would have ever regained my independence – at least not properly.
Instead, I replied with something along the lines of:
That's so lovely and sweet of you to say. Of course I think you're an amazing guy, and if I wasn't with Ben, I'd definitely want to date you! However, even though Ben and I are fighting, I am with Ben. 
Again, it's paraphrasing. I'm inserting a few back-and-forth texts into a few sentences.
When Ben returned to my bedroom a few hours later, I pretended to be asleep because I was afraid of what would happen, or what wouldn't happen.
By morning, we were all but over. By this time, we're at around T-20 days to the End Game (or less, I'm guessing, but I know it's more than T-13, as my mum's birthday is the 13th, and that's it's own story).
The morning was so brutal that when my Aunt Norma called that morning just to wish us all a Happy New Year, I almost said into the phone, 'I think there's something seriously wrong with my relationship. I need help.' (I didn't.)
So what happened? What happened that morning?
Guess you need to keep reading to find out.
In Emergencies: 000
Lifeline Australia: 13 11 14
1800 RESPECT
MensLine Australia: 1300 78 99 78